EE.UU., RUSIA, CHINA Y EUROPA hacia el espacio.
Misiones espaciales.
La industria espacial rusa
Космической отрасли России
El proceso de finalización y montaje de los cohetes y las naves que cumplen con las misiones espaciales.
El 31 de de marzo de, 2016 a
19:24
MSK cohete portador "Soyuz-2.1a" al vehículo de transporte de carga (THC) «Progreso MS-02" fue lanzado con éxito a la Estación Espacial Internacional desde el cosmódromo de Baikonur.Rusia
Un fantástico video del Soyuz-2.1 Exitoso lanzamiento desde el Cosmódromo de Vostochny - Rusia.
Фантастическое видео Союз-2.1а успешный запуск с космодрома Восточный
A fantastic video of Soyuz-2.1a successfull launch from Vostochny Cosmodrome. Russia.
Lanzamiento efectuado el 27 de Abril de 2016, desde la Base de Lanzamientos, Cosmódromo de Vostochny, en Rusia. Esta misión tripulada llevo tres satélites al espacio: el
Mikhail Lomonosov, el Aist-2D ay el SamSat-218.
El evento espacial fue observado en persona desde ese lugar por el Presidente ruso Vladimir Putin.
Recomendamos escuchar con buen nivel de sonido este lanzamiento para tomar dimensión de ese impactante momento.
Russia's brand new cosmodrome launches first-ever rocket
Soyuz-2.1a successfully launched from Vostochny
Source ROSCOSMOS Media Store
https://www.youtube.com/channel/UC3pB...
Vladimir Putin observed the launch of the Soyuz-2.1a carrier rocket from the Vostochny Space Launch Centre. The booster will deliver into orbit three spacecraft – Mikhail Lomonosov, Aist-2D and SamSat-218.
The President congratulated Roscosmos, cosmodrome workers and builders on the successful launch of the carrier rocket.
"I would like to congratulate you all. We have reason to be proud," Vladimir Putin said at a meeting with rocket launch team and Roscosmos representatives. "This is definitely a very important and significant step forward in the development of the Russian cosmonautics."
The President was joined for the launch event by Chief of Staff of the Presidential Executive Office Sergei Ivanov, Deputy Prime Minister Dmitry Rogozin, General Director of Roscosmos Igor Komarov, Commander of the Russian Space Forces and Deputy Commander-in-Chief of the Russian Aerospace Forces Lieutenant-General Alexander Golovko, First Deputy Director of Roscosmoc Alexander Ivanov, Director of the Federal Agency for Special Construction Alexander Volosov, and the team of builders who took part in the cosmodrome construction.
The launch initially scheduled for April 27, had been postponed for 24 hours following failure in operation of the flight control system.
Vostochny is Russia's first civilian spaceport for preparation and launch of scientific, socioeconomic and commercial satellites. The main construction works were completed in mid-January of 2016.
The Mikhail Lomonosov satellite is designed to help study transient phenomena in the Earth's upper atmosphere and magnetosphere and near-Earth radiation environment along with fundamental cosmological studies.
Первый пуск с космодрома ВОСТОЧНЫЙ
All three satellites launched on the Soyuz rocket have been successfully deployed to their specified orbits. Experimental nanosatellite SamSat-218 disconnected from the Volga payload assist module at 07:07am Msocow time (
04:07
GMT). Ten seconds later two main payload satellites, Lomonosov and Aist-l, also reached their destinations.
The launch on Thursday was observed by Russian President Vladimir Putin, who decided to stay for an extra day to personally take part in the event.
"I want to congratulate you. There's a lot to be proud of," Putin told Roscosmos staff following the successful launch. "The launch could technically have taken place yesterday, but the hardware overreacted and it was aborted. But that's a normal occurrence."
"Most importantly, the launch complex you developed is operating, functioning well," the president added. "There's a lot of work up ahead, but this was certainly a very serious, significant step in the development of Russian cosmonautics."
The historic launch came a day behind schedule. First planned for Wednesday, it was aborted at the last minute when automatic safety systems detected a fail signal in one of their sensors.
"The first launch from a new pad is an important and sensitive event. Things like this happen. We will work it out," the head of the Russian space agency Roscosmos, Igor Komarov, said in comments on the hitch.
Vice-Prime Minister Dmitry Rogozin – something of a 'space tsar' in the Russian government – also watched the launch at the site, and was joined by the chief of Russian Space Troops, Lt. Gen. Aleksandr Golovko.
Categoría

Licencia

Licencia de YouTube estándar


Misión Soyuz 2.1 despegue. Cámara a bordo
2.1 Soyuz отрываться. Камера на борту
Soyuz 2.1 litoff. Camera on board
Aterrizaje de la TMA - 19 M Soyuz
The trio spent 186 days on the International Space Station
.
Astronautas Tim Peake, Tim Kopra y el comandante Yuri Malenchenko aterrizaron en la estepa de
Kazakhstan, el sábado 18 de junio, en el Módulo Soyuz TMA-19M.
SA astronaut Tim Peake, NASA astronaut Tim Kopra and commander Yuri Malenchenko landed in the steppe of Kazakhstan on Saturday, 18 June in their Soyuz TMA-19M spacecraft. The trio spent 186 days on the International Space Station. The landing brings Tim Peake's Principia mission to an end but the research continues. Tim is the eighth ESA astronaut to complete a long-duration mission in space. He is the third after Alexander Gerst and Andreas Mogensen to fly directly to ESA's astronaut home base in Cologne, Germany, for medical checks and for researchers to collect more data on how Tim's body and mind have adapted to living in space.
Pioneros de la exploración espacial
Yuri Gagarin
Yuri Gagarin. El primer hombre de la historia en orbitar en el espacio
Valentina Tereshkova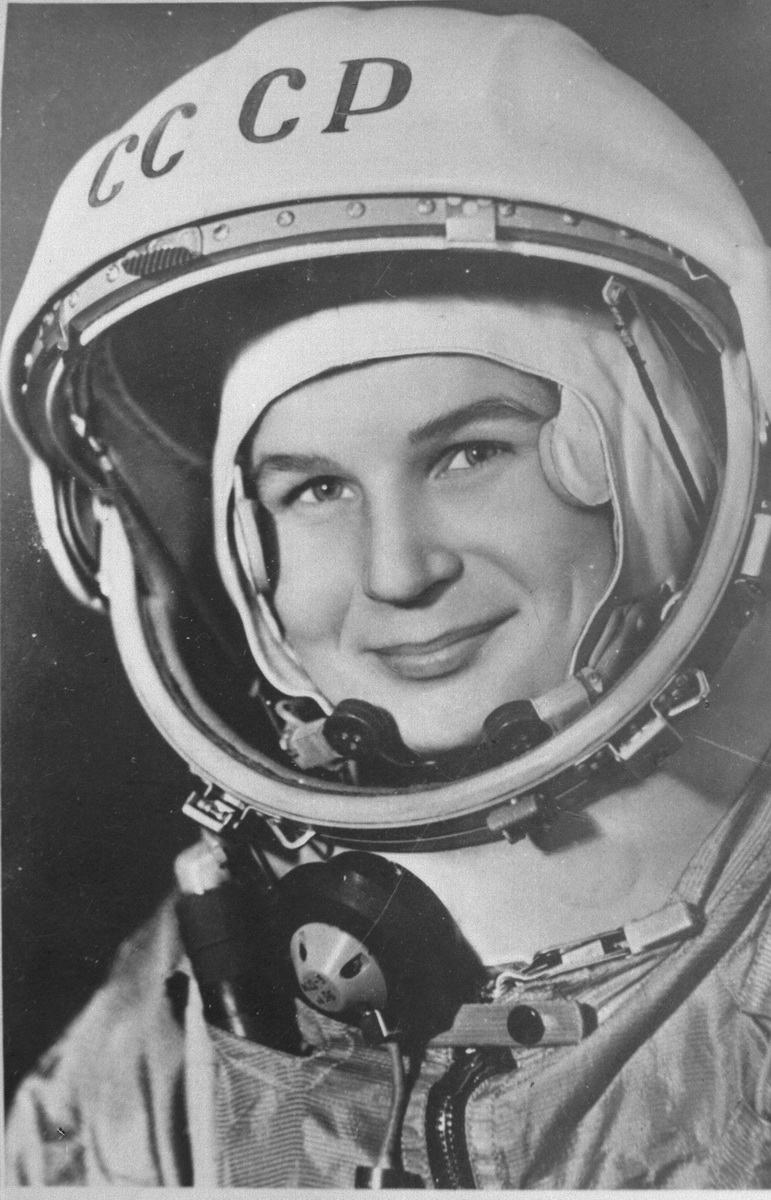 Primera mujer en la historia en viajar al espacio exterior. Año 1963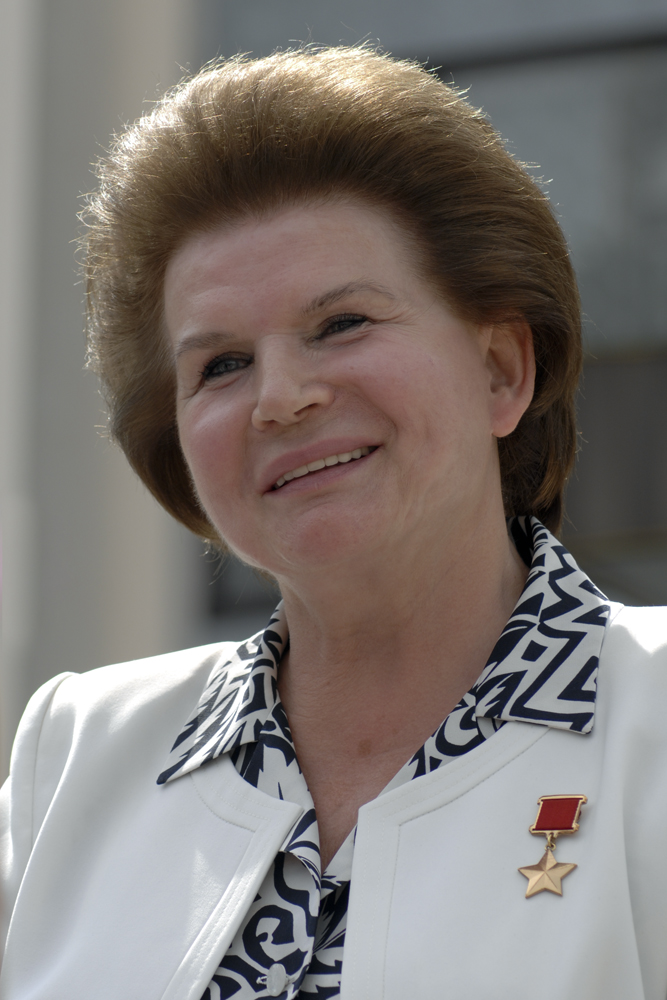 Валентина Владимировна Терешкова является первой представительницей прекрасного пола, которая побывала в космическом пространстве. Полет в космос она совершила 16 июня 1963 года на космическом корабле «Восток-6». Длительность полета составила трое суток
Valentina Tereshkova, "La gaviota". Biografía

Videos YouTube
Fotos deslumbrantes desde las distintas misiones espaciales
Amazing Photographs of Space Missions
Encuentros de misiones de la NASA, la ESA - European Space Agency -en el espacio.
Interior de un Módulo de la Estación Espacial Intrnacional - ISS -
Astronauta de la ISS -

International Space Station - Estación Internacional Espacial

- en tarea.
Aquí vemos la misión de exploración ExoMars sobre Marte
ExoMars/TGO will conduct one of the most critical activities during the voyage to #Mars: a very large engine burn in deep space (DSM-1) that starts at 09:30 UTC (11:30 CEST), runs for about 50 mins and that is planned to change the craft's direction and speed ('delta-v') by 326.497 m/second.
https://plus.google.com/+EuropeanSpaceAgency/posts/hh3mbXMJfdd
Fantásticas imágenes de la Tierra tomadas desde el espacio
El astronauta canadiense Chris Hadfield ha mostrado en este video parte de la vida de los astronautas dentro de la estación espacial: cómo se lavan las manos, comen los tripulantes de una nave cuando se encuentran en el espacio fuera de la gravedad de la Tierra.
Videos YouTube
La gran industria espacial norteamericana
N
ASA
Historia - History
Lanzamiento del Saturno V. El cohete de propulsión más grande fabricado en la historia. Llevó al espacio a la Misión Apolo 11, en 1969.
El Saturno V pesó
3,040 toneladas y medía casi 111 metros de altura. Se la considera como una de las máquinas más poderosas jamás creada por el hombre.


Tripulación histórica de la Apolo 11: Neil Armostrong, Michael Collins y Edwin Aldrin.

Misión Apolo 11. Descenso del hombre por primera vez pisando la Luna. 1969
Caminata del astronauta Aldrin en la Luna, durante la Misión Apolo 11. 1969
Neil Armstrong. El primer hombre en pisar la Luna en la Misión Apolo 11. 1969
Fotografía de la superficie de una de las lunas heladas de Saturno.
Lanzamientos de misiones como Discovery o Challenger al espacio desde la NASA.
Hecho histórico del hombre: Estados Unidos, a través de la NASA, logra aterrizar en la Luna.
Aquí presentamos el mejor documento de aquel enorme acontecimiento. Vemos el preparativo, despegue, llegada y regreso exitoso de la misión Apolo 11. La aventura espacial del hombre viajando a la Luna.
Apollo 11 Mission Highlights Neil Armstrong Landing On The Moon -
NASA
Space Documentary. USA- 1969.
Imágenes históricas de la caminata lunar de Armstrong y Aldrin 1969
Gentileza Video: YouTube.